PITCHFORK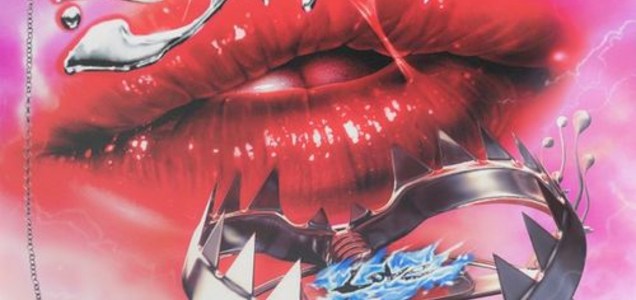 Lady Gaga has remained one of the biggest pop stars on the planet without actually making much pop music. She abandoned her synths and donned her best cowgirl drag for 2016's rootsy Joanne, and while she buried a few in-character bangers deep in the soundtrack for A Star Is Born, that movie's enduring hits were classic power ballads that would've sounded just as comfortable in 1978 as in 2018. "Stupid Love," her new single, is her much-ballyhooed return to pop-as-genre. It's "classic Gaga," that imperial phase at the end of the '00s when the only thing bigger than her hits were the music videos and conceptual art pieces surrounding them.
Read the article on pitchfork.com >
"Stupid Love" is a song recorded by American singer Lady Gaga. It was leaked in January 2020, before being officially released along with a music video on February 28, 2020, as the lead single from Gaga's upcoming sixth studio album, Chromatica (2020).  Upon release, the song garnered a positive critical response. Commercially, the song reached the top five of the US Billboard Hot 100 and the UK Singles Chart, and achieved a top 10 placement on music charts in over 15 territories.
Read the article on en.wikipedia.org >
Stefani Joanne Angelina Germanotta, known professionally as Lady Gaga, is an American singer, songwriter, and actress. She is known for reinventing herself throughout her career and for her versatility in numerous areas of the entertainment industry. Gaga began performing as a teenager, singing at open mic nights and acting in school plays.
Stupid Love – Lady Gaga
[Verse 1]
You're the one that I've been waiting for
Gotta quit this cryin', nobody's gonna
Heal me if I don't open the door
Kinda hard to believe, gotta have faith in me
[Refrain]
Freak out, freak out, freak out, freak out (Look at me)
Get down, get down, get down, get down (Look at me)
Freak out, freak out, freak out, freak out
Look at me now
[Pre-Chorus]
'Cause all I ever wanted was love
Hey-ah, hey-ah (Ooh-ooh)
Hey-ah, hey-ah (Ooh-ooh)
Hey-ah, hey-ah
All I ever wanted was love
Hey-ah, hey-ah (Ooh-ooh)
Hey-ah, hey-ah (Ooh-ooh)
Hey-ah, hey-ah, hey-ah (Hey yeah, hey yeah)
[Chorus]
I want your stupid love, love
I want your stupid love, love
(Oh-oh-oh, oh-oh-oh, oh-oh, oh-oh-oh-oh-oh)
[Verse 2]
Now, it's time to free me from the shame
I gotta find that peace, is it too late or
Could this love protect me from the pain?
I would battle for you (Even if we break in two)
[Refrain]
Freak out, freak out, freak out, freak out (Look at me)
Get down, get down, get down, get down (Look at me)
Freak out, freak out, freak out, freak out
Look at me now
[Pre-Chorus]
'Cause all I ever wanted was love
Hey-ah, hey-ah (Ooh-ooh)
Hey-ah, hey-ah (Ooh-ooh)
Hey-ah, hey-ah
All I ever wanted was love
Hey-ah, hey-ah (Ooh-ooh)
Hey-ah, hey-ah (Ooh-ooh)
Hey-ah, hey-ah, hey-ah (Hey yeah, hey yeah)
[Chorus]
I want your stupid love, love
I want your stupid love, love
(Oh-oh-oh, oh-oh-oh, oh-oh, oh-oh-oh-oh-oh)
[Bridge]
I don't need a reason (Oh)
Not sorry, I want your stupid love
I don't need a reason (Oh)
Not sorry, I want your stupid love
Hey yeah, hey yeah
[Chorus]
I want your stupid love, love (Oh, oh, woo)
We got a stupid love, love (Love, love, oh)
(Oh-oh-oh, oh-oh-oh, oh-oh, oh-oh-oh-oh-oh)
I want your stupid love, love
(Oh-oh-oh, oh-oh-oh, oh-oh, oh-oh-oh-oh-oh)
I want your stupid love, love
Tweets